SERVICES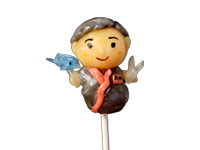 Candy Art
Authentic amezaiku artists trained in Japan!
1 Candy Artist
$325 for initial 2 hours
$50 for each additional 30 minutes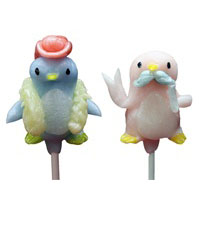 Open-style Photobooth
Everyone can share in the fun!
1 Photobooth Attendant
$325 for initial 2 hours
$75 for each additional 30 minutes
Props - Free
Unlimited sessions with instant onsite prints - Free
Digital copy instantly emailed to guests - Free
Custom designed photo strip for your event - Free
Click
here
to see hundreds of past photobooth events!
Password protected website to view and download all photos - Free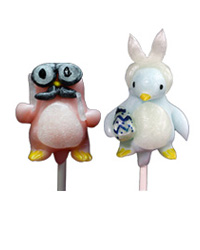 Enclosed Photobooth
Privacy for the camera shy guests!
1 Photobooth Attendant
$350 for initial 2 hours
$75 for each additional 30 minutes
Props - Free
Unlimited sessions with instant onsite prints - Free
Digital copy instantly emailed to guests - Free
Custom designed photo strip for your event - Free
Click
here
to see hundreds of past photobooth events!
Password protected website to view and download all photos - Free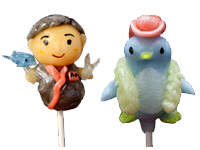 Candy Art & Photobooth Package
Save $25 on a photobooth package!
1 Candy Artist
Open-style or Enclosed Photobooth with 1 Photobooth Attendant
$625 (Open-style) or $650 (Enclosed) for initial 2 hours
$125 for each additional 30 minutes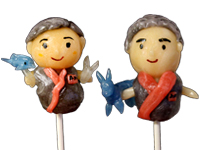 Candy Art & Balloon Art Package
Very fast, detailed, and intricate balloon art designs!
1 Candy Artist
1 Balloon Twister (almost 25 years of experience)
$575 for initial 2 hours
$100 for each additional 30 minutes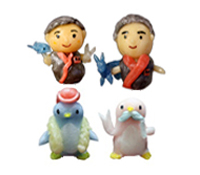 Candy Art & Balloon Art & Photobooth Package
Save $25 on a photobooth package!
1 Candy Artist
1 Balloon Twister (20+ years of experience)
Enclosed or Open-style Photobooth with 1 Photobooth Attendant
$875 for initial 2 hours with Open-style Photobooth
$900 for initial 2 hours with Enclosed Photobooth
$175 for each additional 30 minutes

Custom Package
Want 3 hours of candy art and 2 hours of photobooth.....
Or 4 hours of photobooth and 2 hours of candy art.....
Inquire for pricing.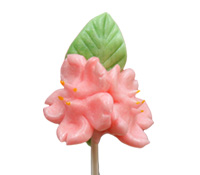 Favors
For customized handmade candy favors designed just for your event (weddings, birthday parties, etc.), please see our sister company:

Creative favor designs that cannot be done live in an Amezaiku demonstration is displayed at
www.simplyaicandy.com
FAQ
Q. How does Candy Art Hawaii entertain my guests?
Candy Art Hawaii provides another source of entertainment for children, similar to balloon twisting, face painting, airbrush tattoos, etc. Your guests will line up and when it is their turn, request what kind of candy animal they want such as rabbits, dolphins, penguins, etc. The candy is made before their eyes, sculpting a plain piece of candy into an intricate and delicious design by hand. The candy is hung upside down to cool and harden. After 3 minutes, we put the amezaiku lollipop in a plastic bag to give to the eagerly awaiting child (or ADULT). Typically, a crowd will gather around to watch us make the amezaiku lollipop, staring in amazement as a plain piece of candy is colored, sculpted, cut, pinched, pulled, and twisted into its detailed shape.

Q. How long does it take to make one lollipop?
It takes about 3 minutes per lollipop.

Q. What is the candy made of?
Sugar, both in solid and liquid forms. We use a special sugar imported direct from Japan, so the taste is authentic as if you were in Japan. Food coloring is used to decorate our creations.

Q. How long does the candy last?
With Hawaii's hot and humid weather, the candy may melt and become disfigured if left in a hot environment. If you would like to preserve the candy, we suggest that you store the candy in a cool place, such as a refrigerator. For children, we doubt that the candy will last 30 minutes before ending up in their tummy.

Q. Is candy art primarily for children only?
NO! Adults will want the candy. In fact, there are often MORE ADULTS in line than children! Children want to eat the candy, adults appreciate the skill of the amezaiku artist. We are probably the only vendor that adults will line up for. Even if adults cannot get one, they will still hang around us observing us scuplt the candy. Therefore, whether all or just a few adults actually receive an amezaiku lollipop, we still provide entertainment for ALL the guests who come to observe our amezaiku art.

Q. How do I make reservations?
Please send an email with your name and contact information. In addition, please let us know the date, time, and location of the event, and which package you are interested in. Also, a rough estimate of children and total number of guests attending the party will be helpful.

Q. How far in advance should I make reservations?
We generally accept reservations about 9 to 12 months in advance. FWIW, most tend to reserve us about 1 to 3 months in advance, so the sooner, the better. The next best time to inquire is a week or two before your event as we sometimes have cancellations that leave us with new openings as the date approaches.

Q. Are there other amezaiku artists that we can recommend if we are booked?
Unfortunately, we do not know of other amezaiku artists in Hawaii. As a side note, to our knowledge, there are only 2 other amezaiku artist in America. In Japan, we have been told that there are less than 50 active professional amezaiku artists.

Q. What is included in your services?
All supplies, such as freshly made candy, lollipop sticks, bags, etc, are included in our rate. We will arrive with enough time to setup our equipment (which only takes about 5 to 10 minutes) so that we can start promptly at our service start time. Most of our preparation occurs prior to arriving at your event, which includes about 2 to 3 hours of cooking the homemade candy and preparing it to the right consistency.

Q. Do you accept credit cards?
No. Payment methods include cash and checks. Please make checks payable to "Candy Art Hawaii LLC".


TESTIMONIALS
---
I just wanted to say thank you for entertaining at my Grad Party at the Nehelani on July 30th, 2011 from 10am-1:30pm. I appreciate you entertaining the guests.
Chika, The candy art itself was amazing and blew every single one of my guests out of the water. Everyone I talked to raved about the amazing creative candy art by the candy artist. Many of my guests did not know about candy art until my party and they loved the uniqueness and creativeness of the candy art. The Adults, Teens, and Kids loved the candy art. A lot of my teen friends that were at my party took business cards because they loved the candy art, and they're thinking about using it for their grad parties in the future. They said it was the most unique, the most amazing, and one of the best activities at my party.
In addition, the balloon art by Nathan entranced my guests. The balloon art was amazing, and the different kinds that he could make was very diverse. Everyone at the party loved the balloons as well. One of my friends came up to me, and she showed me her totoro balloon. She said it was so cute and amazing! She was also very surprised that you could make such a balloon because not many balloon artists can. The balloon art that you make can rival and surpass the competition.
Thank you again for your services at my party. Everyone loved what you both had to offer, and I give my sincerest thanks. Your services were prefect for the party, and everyone loved it. Thank You again so so much! I hope you enjoyed the party, and I hope that you have a lot more business in the future.
B. Acoba (Graduation Party) @ Nehelani Banquet & Conference Center
---
I wanted to take this opportunity to thank the both of you for doing such an awesome job at our wedding reception. The candy art was such a big hit and the guests had a great time watching you make the candy art. All the guests preferred to stay outside so they could watch the candy art unfold. In fact, everyone had so much fun that they forgot about going into the banquet room! I also noticed at the wedding reception that all the guests kept admiring their lollipops throughout the evening, and they kept commenting on how much fun it was!
I also wanted to especially thank you for your professionalism and how easy it was working with you to coordinate the event. Your efficiency, along with your friendly disposition added that extra spark to our reception, and for that we are so grateful.
I mentioned the candy art to a friend at work, and she'll be contacting you for a birthday party she's planning for her daughter.
Thank you again for everything, and we will certainly contact you again for our future events.
Sara and Stuart Lee (Wedding Reception) @ Willows Restaurant
---
You and Chika were amazing and we received lots of positive comments from our guests! The candy and balloons were definitely a huge hit with both children and adults and I believe that many of our guests even went up for seconds and thirds! ...I was so busy entertaining and making sure she was okay that we never made it over there...so we'll have to hire you again for another party in the future!
T. Seo @ Paradise Palms (Univ. of Hawaii)
---
Wow, you guys sure know how to entertain kids of all ages! One of the best decisions we made was hiring Candy Art Hawaii for our daughter's first birthday. Between the intricate balloon twistings and the exquisite candy making, all the kids had such a delightful time! Seeing the kids beaming ear to ear is priceless! All our guests had so much fun that we had to extend your services an additional hour. Thank you for being so accommodating last minute. Many guests complimented on your professionalism and the detail of your work. The balloon and candy art pieces far exceeded our expectations! Maliyah is still playing with her Minnie Mouse balloon and we froze her candy lollipops as a memory keepsake since it was too beautiful to eat. Thank you for being the highlight of our party and making it such a fun event for the guests. One lady even crashed the party just wanting to get one of the candy lollipops. We would highly recommend your company to anyone looking for children's party entertainment!
M., V., & M. Chang @ Hawaii Prince Hotel
---
The wedding favors by Candy Art Hawaii were amazing! The theme of the wedding was cherry blossoms and the candy favors were individually wrapped handmade cherry blossom lollipops. The details were impressive and it added a special and unique touch to the wedding. They are perfect for weddings!
---
Candy Art Hawaii was a wonderful addition to my son's first birthday party. I wanted something that was different and this was a great choice. The guests both young and old were entertained by the talent of Chika. The guest watched patiently with amazement of the animal creations. My guest were very impressed and gave you wonderful reviews. Thank you again!
The Roller family @ Filipino Community Center
---
On behalf of my boyfriend, Jordan, & our families, I would like to extend our gratitude to both of you. You & Chika did not disappoint & were amazing! Everyone came up to me to compliment on your booth. I hope that you guys enjoyed the party & food as much as we enjoyed having you two entertain our guests. Good luck to your future endeavors & we will surely keep in touch for future occasions! =D
K.J. Sion @ Palolo Hongwanji
---
We heard about Candy Art Hawaii from a previous party. I corresponded with Nathan via email and he was absolutely wonderful! He answered ALL of my questions in a timely manner, was always really polite and thorough. Nathan and Chika arrived at my son's party on-time and did a fantastic job! They kept the guests entertained and the candy art especially was nice for adults too! The package pricing is also so wondeful and a great way to have multiple vendors for a reasonable price at a big party! I would recommend Nathan and Chika for any party!
J. Okamoto @ Pacific Club
---
We planned out daughter's first birthday party from the mainland and Nathan was very professional and a pleasure to work with. He promptly answered questions and was accommodating with our schedule. Amezaiku was definitely the highlight of the party. It entertained our guests of all ages. There were certainly a lot of 'oohs and aaaahh' at our party. We wanted something unique and memorable for our daughter's first birthday party and Candy Art Hawaii definitely exceeded our expectations. Thank you so much for helping us celebrate this occasion.
J. Moriyama @ Natsunoya Teahouse
---
It was surely a pleasure to have such great artistry; it's truly amazing what you can do with candy and twisting balloons together!! Not only did the kids enjoy it but the adults did as well. I've planned and have gone to many types of parties and what you do is unique and enjoyable...I loved seeing the different balloon sculptures and "candy art". This weekend's party was more for adults but being a mother of 3 I needed to entertain the little kids that we had and you did such a wonderful job!!!
T. Yamada (50th Wedding Anniversary) @ Hiroshi Eurasion Tapas
---
Thank you so very much for doing our party this Sunday! Your candy was the highlight of the party. Everyone wanted to get them, especially the "big kids". We really appreciate how quick and efficient you were in taking care of all our guests. We wish you an awesome holiday season and a very prosperous new year!!!
K. & W. Iida @ Old Spaghetti Factory
---
Thank you for sharing your gift of amezaiku for our wedding. More than keeping the children preoccupied, we wanted them to be part of the wedding and enjoy the celebration. Thanks to your lovely and edible art, the kids had a sugary splendid time! Besides, Hello Kitty lollipops made to order? Who can beat that? Mahalo!
Charita & Theo (Wedding Reception) @ Halekulani
---
Without a doubt, our guests were blown away at the uniqueness of your candy art! Part of the entertainment is just watching Chika form delicate works of art from a blob of sugar. Top-notch materials and work ethic, Nathan and Chika are consummate professionals, hard working, non-stop despite a constant barrage of guests. We had lots of little kids that loved the candy and balloon art, but the appeal is not just for the little ones! I think nearly all our guests(adults *and* children) had something made, either a balloon or a candy art. Your green and white balloon hats were a hit with the UH Football fans at the party! Much thanks for making my son's 1st birthday party a memorable one! A+++!
M. & P. Inake @ Treetops Restaurant
---
Thank you so much for helping to make this a wonderful and memorable evening. You impressed so many kids and adults with your candy art and creative balloon designs. You are an outstanding duo full of creativity and talent. You two are great artist. I wish the two of you much success.
J .& T. Yost @ Koolau Golf Course
---
We are really glad we got you guys for our son's first birthday, you did a great job! First you both set up and did an awesome job without any direction. You both just started working with the guests which was a huge help being that we were so busy! We were pleased that you were on time and professional and went above and beyond with all the children's requests. I saw some kids leaving with multiple balloons (thanks Nathan!) I got so many compliments and inquiries on Chika (candy art). Everyone was amazed and delighted to watch her make candy by hand and transform sugar into animals and flowers before their eyes! Seriously I still have people at work interested and wanting to know where I found her :). I just wanted the both of you to know I was glad to have you there and will def hire you again. Thank you for making our party a success!
J. Sakura @ Mililani Rec. Center #3
---
Candy Art Hawaii did an awesome job at my daughter's birthday party. The candy art creations were amazing and they were able to customize their design selections to accommodate our party theme. Everyone was fascinated watching a ball of sugar on a stick transform into an intricate piece of art work. Chika and Nathan were very professional and easy to work with. This was truly a unique and captivating activity that our guests enjoyed. Thank you again!
K. Tadaki @ Okinawan Center
---
Thank you so much for yesterday. The kids and adults were definitely amazed and had a great time. Your booth was definitely the most popular!!!
L. Lee @ Waialae Country Club
---